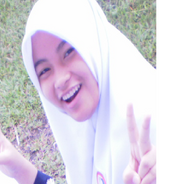 FLISH is a mangaka that created Seikun series, Legends Of Seikun, Hikarigan No Sakura, Mizu No Akashi and Kaze No Tame Ni. FLISH stands for Fantasy Language Ikon Says Heart. Her real name is Analia Jasmine. She was borned on 3 October 1993. FLISH was created officially on 28 September 2007 and debuted on the same day with Legends Of Seikun.
The creation of FLISH took place when Analia Jasmine figured out a suitable name to use as the creator of her manga. The idea was out by using CLAMP style name as a starter for her manga. She said that a simple name would be easier for readers to remember. She has five weaknesses in drawing cartoons. She cannot copy other people's cartoons well, cannot draw well while people are looking at her, cannot draw well if she feels nervous, cannot draw well when people ask her to draw and she cant draw well when she does not have feeling. One of the first anime that she can remember watching was Doraemon. From there, she started to draw cartoons and had an interest in anime and manga. She really admires Masashi Kishimoto and Takehiko Inoue as a mangaka and their fan. She really loves to watch anime so much. Her most favourite anime is Naruto. Her most favourite female characters are Lacus Clyne and Haruno  Sakura.
THE CREATION OF SEIKUN SERIESEdit
The creation of two main characters from Seikun Series, Hyuuga Sakura and Akatsuki Sasuke were created based on Haruno Sakura and Uchiha Sasuke's names from anime Naruto. She really loves SakuraSasuke's couple.
THE CREATION OF CLOVER SEASONSEdit
The creation of Clover Seasons started when Analia Jasmine overheard about her bestfriend's roommate who was going to make a film for her final project. The Clover Seasons was actually made for a live-action film which involved her TESLians friends. Her bestfriends, Aesyah, Siti Nursyazana and Siti Hajar helped to produce the story line of the series. Because of their busy schedules, Analia Jasmine decided to change the live-action into manga. This was the first time she produced the story line for her manga with the helps of others, so she decided to make Clover Seasons as a memory of her TESLians friends.